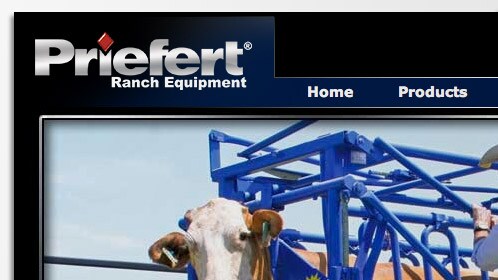 ---
Family-owned Priefert Manufacturing has revolutionized the livestock handling industry with the production of rodeo equipment, ranch and equine equipment, arena designs, and complete exposition complex packages. The manufacturing facilities in Mt. Pleasant, Texas are directly adjacent to Priefert Ranch, the first proving ground for Priefert's products—inspiring the motto "built by ranchers, for ranchers."
The manufacturing process starts with 100% flat steel, which Priefert rolls into tubes. Forklifts are used to move the tubes through every stage of production, from welding through powder coating and labeling to shipping. Everything takes place within four huge factory warehouses on a 700,000 square foot campus.
To increase efficiency, Priefert Manufacturing wanted to start using wireless tablets and scanners installed on the forklifts to direct the production process. Seamless and reliable campus-wide wireless coverage was a must, but Priefert was on a tight budget.
Jason McCallum, Priefert's Senior Network Engineer, evaluated solutions from Linksys, Engenius, and Meraki. He eventually chose Meraki's WLAN solution for its strong coverage, fast deployment, and centralized management through the Meraki dashboard. "I wanted to be able to monitor everything from anywhere on campus," McCallum said.
To provide 802.11n coverage for the entire campus, indoors and out, Priefert deployed 21 dual-radio indoor MR14 access points (APs) and 4 triple-radio outdoor MR58 APs.
"Installing the Meraki APs was a piece of cake," McCallum said. "You add a new one to the dashboard and plug it in and it's good to go— compared to any other solution where you have to configure each individual device. With Meraki, you plug it in and you're done."
With Meraki, you plug it in and you're done.Jason McCallum, Senior Network Engineer
Now Priefert's traveling forklifts interface with inventory and direct the production process with tablets running Microsoft Dynamics AX and barcode scanners running Windows Mobile 6. The transition to an ERP solution has been challenging, McCallum said, but reliable wireless from Meraki has streamlined the process.
"We're getting great coverage for our money," McCallum said. "And Meraki's management features, including email notifications, make all of our jobs easier."
With Meraki, you plug it in and you're done.