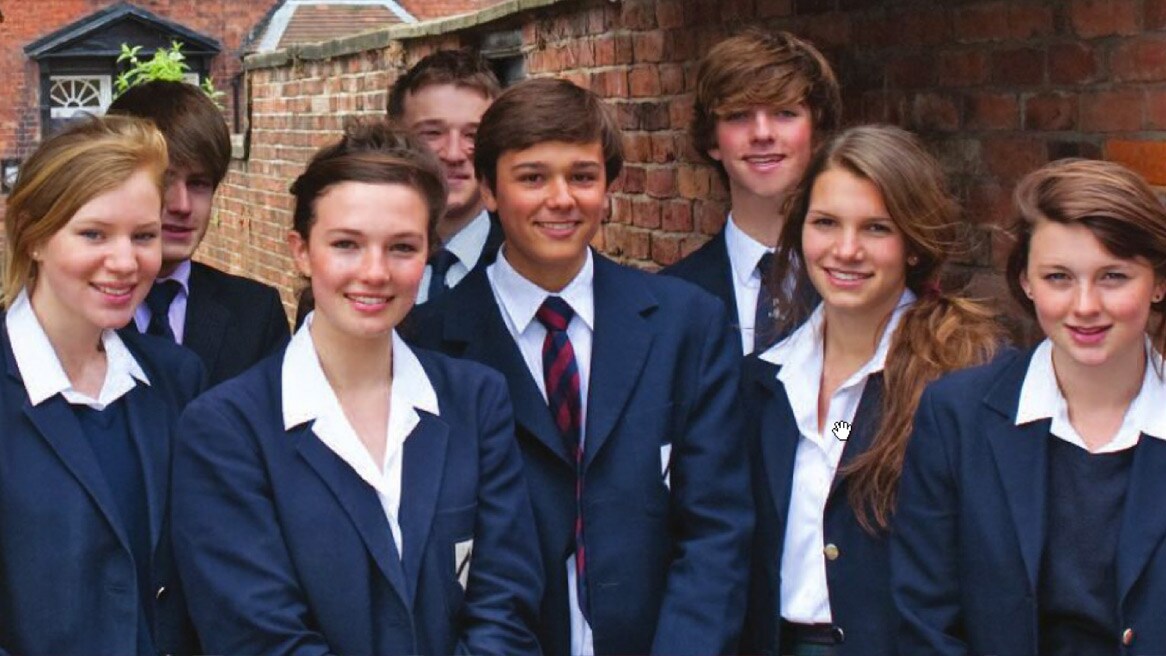 ---
Oswestry School is an independent, co-educational day and boarding school for almost 450 pupils between 4 and 18 years of age. Set in over 50 acres of beautiful countryside, it lies on a hilltop in the quaint market town of Oswestry. It has been educating young people to the highest possible standard since it was founded in 1407 and is the second oldest non-denominational school in England.
Having existed for over six centuries, Oswestry School has constantly evolved with the times, but their motto has remained the same – 'learn not for school but for life'. It's this philosophy that inspired teachers with the idea to allow students to use their mobile devices during lessons.
Phil Bowd, an Oswestry School alumnus himself, returned as Bursar for the school in the summer of 2011. One of the first projects he was tasked with was the BYOD initiative. "The teachers recognised that mobile devices are a big part of everyday life now so their notion was to allow pupils to bring their own devices to make use of the web during lessons," said Mr Bowd.
Although a qualified accountant, Mr Bowd had limited experience with the kind of network infrastructure that would be required to support a BYOD initiative. "My immediate thoughts were about how the devices would connect to the network and what devices pupils could use," said Mr Bowd. The school's previous network was a collection of ad hoc consumer-grade wireless APs and partial wired capability. "One thing was for sure; our previous network was very old and couldn't support mobile devices in the classroom. The handful of APs we did have required logging on individually to configure," said Mr Bowd.
Mr Bowd's first lead into a possible solution came when he attended a bursar's course where a wireless networking vendor was suggested to him. After a site survey of the school Mr Bowd was provided with some quotes. "It became apparent that our entire network needed upgrading but the prices were way out! Also the solutions being proposed were quite complex and this was a problem as we only have one IT technician at the school," commented Mr Bowd.
Mr Bowd heard about Meraki's cloud-based networking architecture from a local IT company called Micro Plus Computers. Both Mr Bowd and Dan Cooling, IT Technician at Oswestry School, were excited about the capabilities of Meraki's web-based dashboard and the cloud networking architecture. With only one IT Technician at Oswestry, any solution the school chose had to be easy to manage. "The dashboard is incredibly simple to use," Mr Cooling said. "From my point of view, that made Meraki the ideal solution."
Eliminating the need for expensive WiFi controllers immediately made Meraki an attractive proposition. On top of this, technical support was included in the dashboard license which put another big tick in Meraki's column. Phil Bowd, Bursar at Oswestry School
Meraki's cloud architecture also looked set to yield significant cost savings. "Eliminating the need for expensive WiFi controllers immediately made Meraki an attractive proposition. On top of this, technical support was included in the dashboard license which put another big tick in Meraki's column," said Mr Bowd.
Meraki's selection was confirmed when a student's parent, also a network engineer, approved the solution. "He kindly offered to look over Meraki's proposed solution and recommended that it would be the best option for the school's BYOD initiative," said Mr Bowd.
Oswestry School deployed 79 Meraki cloud managed APs and 19 cloud managed switches. "Installation was very straightforward – the APs and switches were installed in about a week," said Mr Bowd. "The cabling and installation of the APs was completed by Micro Plus Computers and AS Solutions respectively."
Mr Cooling used the dashboard to configure the APs to broadcast 3 SSIDs – one each for students, staff and guests. Students, staff and guests authenticate to the wireless network using a pre-shared key with WPA2 encryption. Clients must agree to the school's wireless usage policy via a splash page that's customised with the Oswestry School crest. Mr Cooling has also configured the network with a bandwidth limit per-device, so that no single client can monopolise the bandwidth. "Configuration was really self-explanatory and the visibility we have into the network is excellent," said Mr Cooling. "The seamless reporting features on the dashboard enable us to make decisions about the network based on actual data."
Oswestry School now provides wireless connectivity to students, staff and guests across its 50-acre campus including classrooms, dorm rooms and, using Meraki's rugged outdoor APs, sports fields. "I love the fact that I can walk around the entire campus and always remain connected to the wireless," said Mr Bowd.
There are often at least 400 clients connected to the wireless network at any one time. "The Meraki solution is incredibly robust. With so many devices connecting to the network, there have been no instances of drop out or failure," explained Mr Bowd.
By September 2013, the school aims to have students using their own devices during lessons. "We are planning to have staff trained up on Google Apps this year in what will be an exciting and innovative step in the way we teach at Oswestry School," said Tim Jefferis, Deputy Head of Academic Studies. "It is wonderful to be able to offer our students the latest in new technology and to help make learning both enjoyable and challenging."