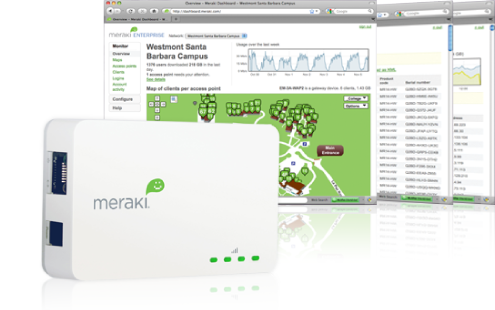 We're excited to kick off the new year with a new webinar series. Over the next eight weeks, we will be discussing a variety of wireless topics – from enabling guest access to debugging client connectivity issues and more. We are particularly looking forward to giving each attendee a FREE Meraki Indoor access point with a 3-year Enterprise Cloud Controller license (a $450 value!).
We'll have sessions every two weeks, covering the following subjects:
Deploying Guest Wireless Access
Multi-site Wireless Management and Remote Help Desk
Wireless Authentication
Upgrading to 802.11n
Our first session – on deploying guest wireless access – kicks off next Wednesday, January 13. Guests increasingly expect wireless Internet access when they visit your organization, be it an office, campus or other facility. Learn how to get set up painlessly and inexpensively, as we discuss the requirements and options for guest wireless systems, including tips for deployment with minimal expense and complexity.
Sign up for next Wednesday's webinar here (Update: if you want to sign up for upcoming webinars, go here), and check out the complete schedule below:
Deploying Guest Wireless Access
Wednesday, Jan. 13, 2010
11:00-11:45 am (Pacific Time)
Multi-Site Wireless Management & Remote Help Desk
Wednesday, Jan. 27, 2010
11:00-11:45 am (Pacific Time)
Wireless Authentication
Wednesday, Feb. 10, 2010
11:00-11:45 am (Pacific Time)
Upgrading to 802.11n
Wednesday, Feb. 24, 2010
11:00-11:45 am (Pacific Time)
-Posted by Marie Williams