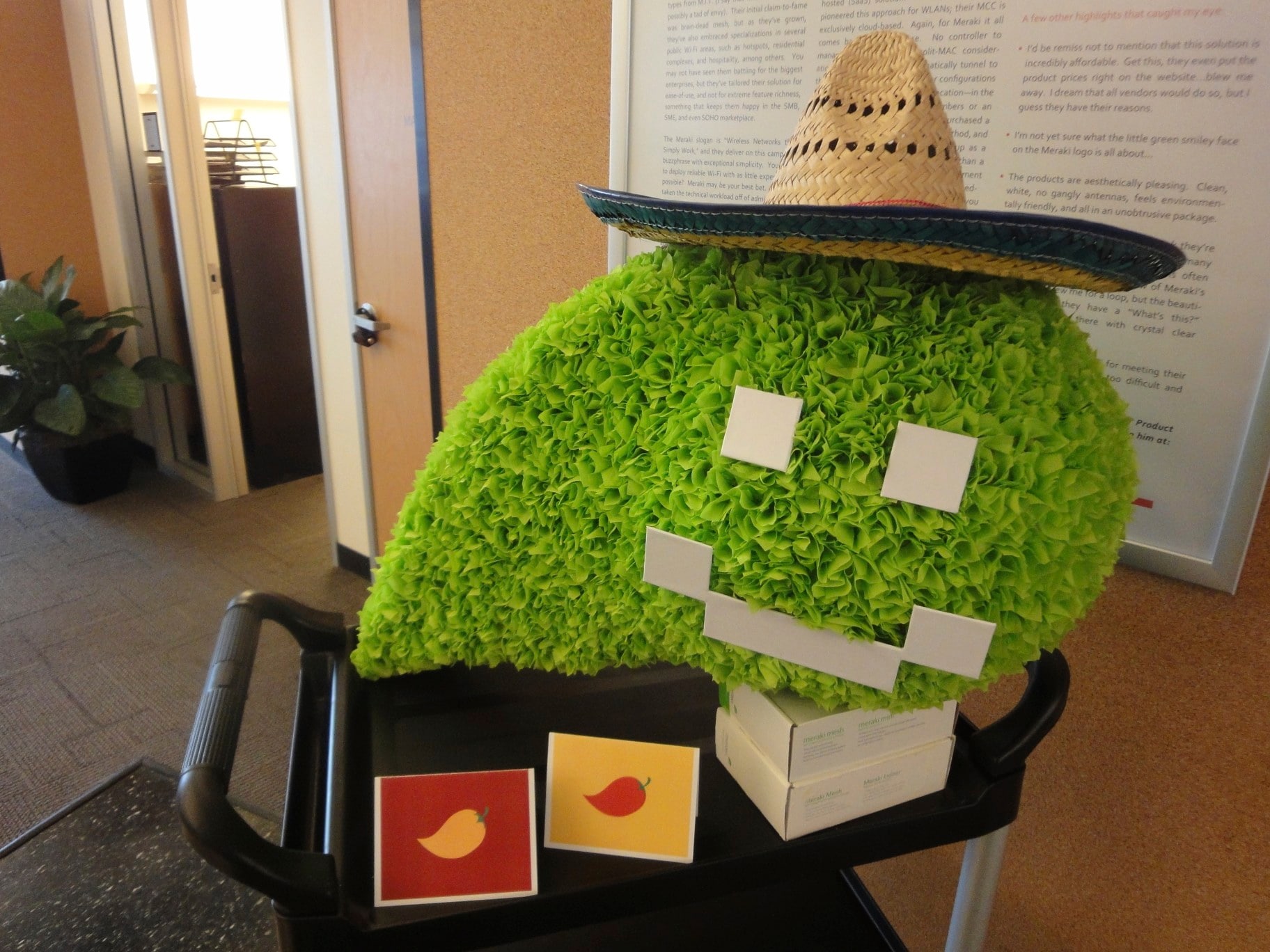 In celebration of our upcoming office move, Meraki engineers Dan and Brian and one of our sales development reps, Mary, created a piñata in the form of our beloved mascot, Miles. Last Friday, we threw a fiesta to say goodbye to 99 Rhode Island and give Miles a good beating.
For those of you concerned that we demolished our own mascot, it's supposed to be good luck. In Mexico, piñatas are believed to have originated among the Aztecs, Mayans, and other native peoples of Mexico, who made clay pots in the shape of their gods. The pots were meant to be broken forcefully with poles and sticks, so the contents spilled to signify abundance or favors from the gods.
In fact, Miles the piñata was so well-constructed – true to Meraki standard of course – that he broke bats, warped a metal rod and gave our user experience and design guru, JT, a nasty arm injury after he elbow dropped Miles (check it out at the end of the video).
Hope you enjoy the video, and stay tuned next week for photos of our new office!