Administrators can now set custom schedules, and rest assured that callers will be directed based on when they are calling.
Let's take Tony's Auto Dealership as an example. During the day, Tony wants his customers to be able to call the dealership and learn about business hours, hear the deals of the month, or reach the service team. However, Tony knows that customers calling in at night are likely to need emergency assistance. To accomplish this, he sets up his Meraki Communications IVR to route to his normal message during work hours, and to route to an 'office closed' IVR with an emergency service line at night.
MC users can now set up any of these rules with just a couple clicks, all in the dashboard. Build schedules based on specific business needs, and empower callers to find the answers they're looking for, as quickly as possible.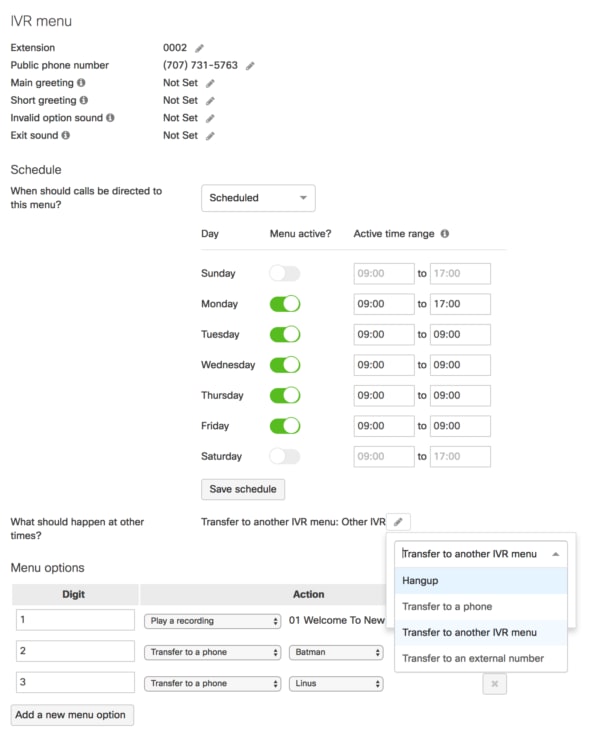 For more information, get in touch with your Meraki rep or check out a webinar to learn more.