For the 119th U.S. Open Championship at Pebble Beach, Cisco delivered the most connected U.S. Open in history. With over 200,000 expected in attendance, the USGA wanted to provide new ways for fans to consume and share content, both on-site and around the world. As 156 golfers and hundreds of thousands of fans walked the course, Meraki provided first of its kind, course-wide Wi-Fi. This included wireless for indoor, outdoor, and the first-ever test of Wi-Fi 6 access points at a major sporting event. 
"For the first time ever, thanks to Cisco, we had the confidence that our fans would be able to stay connected to all the action inside the ropes and with friends and family back home no matter where they went on the course." – Amanda Weiner, Senior Director, Digital Media, USGA
Hundreds of access points were deployed in a matter of days to blanket an ultra high density environment, and close to 39TB of internet traffic was transferred during the event. 70,000 unique clients roamed across the four-mile long Pebble Beach course, during a nationally televised event with 32 million people watching.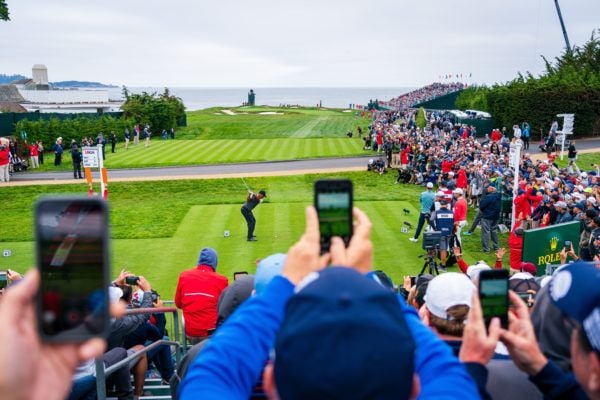 While Meraki Access Points are deployed in stadiums, golf courses add several unique challenges. These include the size of the course, weather conditions, and variability of Wi-Fi hot zones. Physical mounting, directional antennas, and RF settings must be configured to ensure a seamless fan experience. In addition, high-density areas like the media center and U.S. Open merchandise tent needed to be carefully planned to ensure high performance. The onsite media center at the course required connectivity for over 2,000 daily unique clients.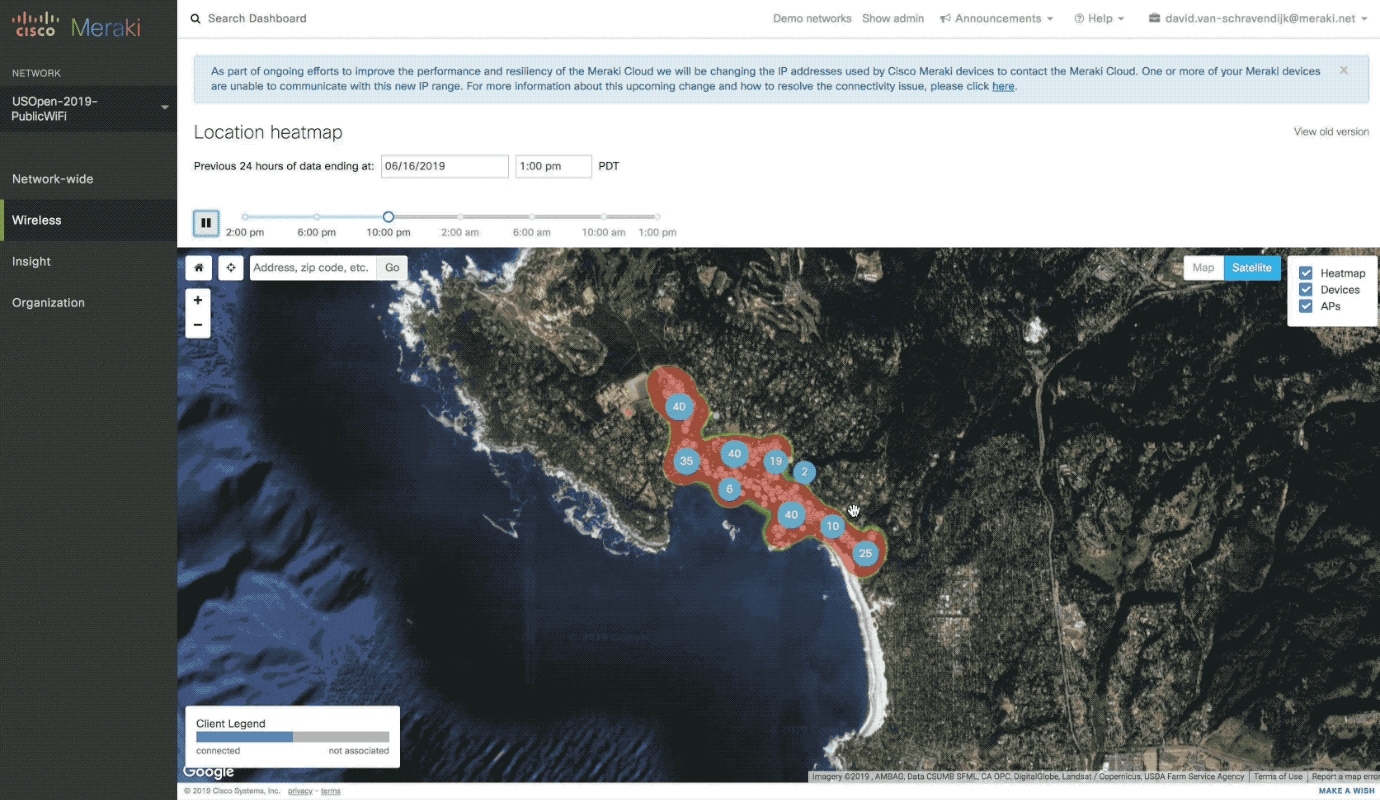 With Meraki Wi-Fi as the first point of network access across the course, we were able to introduce a number of innovative features within our U.S. Open App and video boards to enhance the fan experience." – Amanda Weiner, Senior Director, Digital Media, USGA
The visibility of the Meraki dashboard and simplicity of configuring Wi-Fi was critical in delivering the connected course. The team was able to detect hot zones, deploy and tune the entire network in under a week. New Wi-Fi 6 APs were installed to allow the high density merchandise pavilion on the course to transfer close to 3TB of data. To learn more, take a look at the on-demand webinar to understand their technology strategy, and learn how the Meraki Wi-Fi network helped deliver a connected fan experience. Watch now