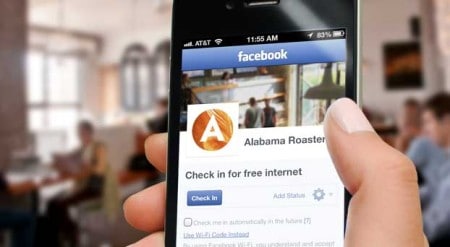 Facebook now counts over 1 billion active users, so there's quite a good chance that your customers have Facebook accounts as well. Now Cisco Meraki wireless can help you tap into the power of the world's most popular social network to create real value for your business.
Facebook WiFi with Cisco Meraki adds a layer of security to your guest network and creates a better user experience for your customers while promoting awareness of your business and engagement with your brand. With only two clicks of your mouse, create a splash page allowing users to check-in to your business page in exchange for free WiFi. It's one less password for guests to keep track of, and one more way to create a lasting connection with your customers through social media.
Product Managers from both Facebook and Cisco Meraki will be hosting the live webinar, and they're itching to show you the benefits of this  partnership, including:
Using client demographic information to tailor user experiences
Increasing awareness through recognition on news feeds
Creating a smoother, more convenient process of granting WiFi access
Sign up now for July 17's "Facebook WiFi with Cisco Meraki" webinar!