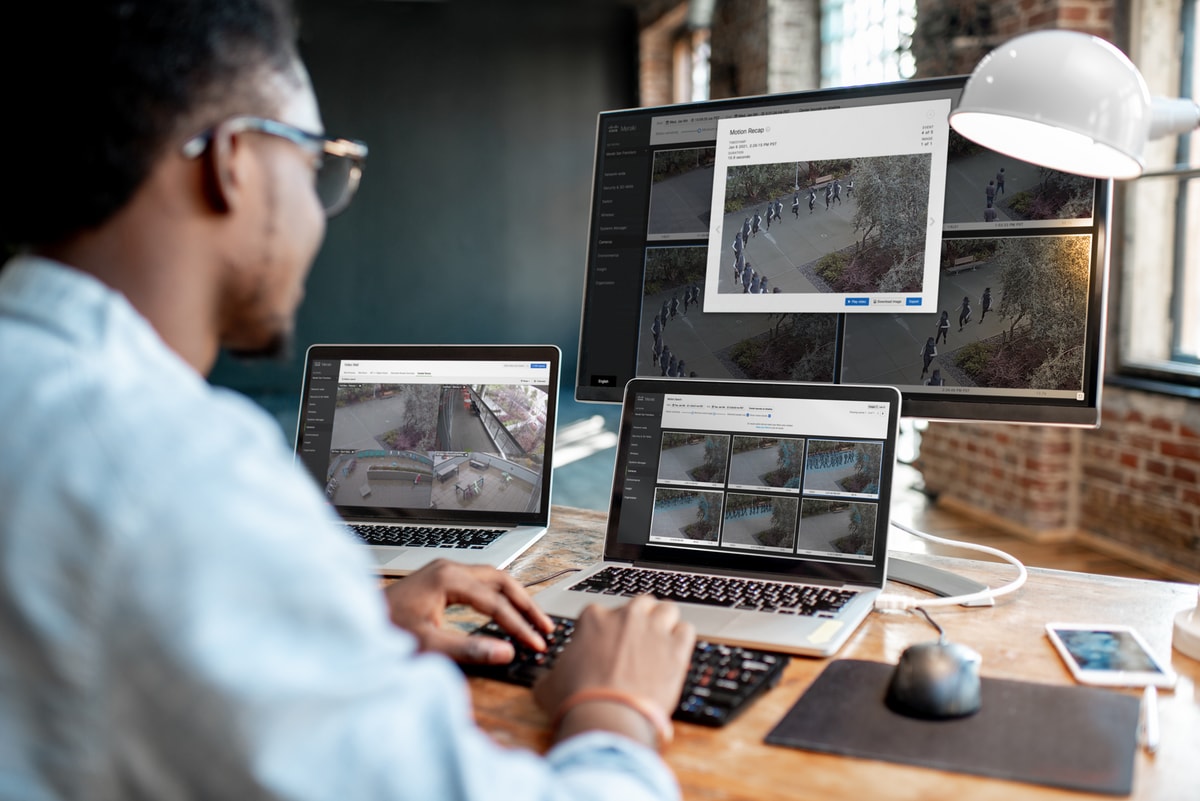 Until recently, video security systems have been seen by customers as a grudge purchase, not as a welcome investment that will deliver exciting benefits. A typical camera system quickly loses its value, and usually has to be "ripped and replaced," after five to seven years, and with more complex, multicomponent, and multisite systems, that problem becomes even worse. These large-scale deployments can become outdated even before they are completed.
Why is this? One widely recognised downside of traditional IP video technology is that models are regularly discontinued. Over time, these models become unsupported and can no longer be integrated with the most current versions of the customer's video management system (VMS). This results in surveillance systems becoming more difficult and expensive to maintain as time goes on.  
Customers who have experienced this problem can be forgiven for being sceptical about the security industry's ability to deliver future-proof upgrades. When they look at their video infrastructure, they see only the certainty of a continuous cost to their bottom line and steadily growing inefficiency—but cloud video surveillance is changing that perception. 
Cloud video, using the next generation of smart cameras, offers a number of transformational benefits. They are fully scalable and fully flexible, and don't suffer from the flaw of a short lifespan.
A system that lasts
The most persuasive point for any customer worrying about future-proofing is that the best of today's end-to-end cloud video solutions will last as long as you want it to. With automatic firmware updates, cameras and VMS continue to get smarter and gain new features, and even better, the VMS never has to be updated, reinstalled, or replaced. Finally, true plug-and-play connectivity means that when new cameras are needed, they're easy to install. The cloud solution just keeps getting better from day one.
Agile enough to meet new challenges
Ease of updating is a major advantage that makes it simpler for organisations to adapt, deal with emerging risks, and meet new priorities. Thanks to the use of open API platforms and a flourishing ecosystem of partners offering new capabilities, the best cloud solutions come with ready potential for continual improvement. With cloud video, users can add more functionality at any time without updating or changing the system. They'll also be able to take advantage of new analytics capabilities as they emerge, and can add AI-assisted automated search and detection tools that make it verify and respond to threats more quickly and investigate incidents more fully. 
Bringing value beyond physical security
The most impressive cloud solutions now being offered deliver benefits to the organisation that go beyond security—which brings us back to the point we started with. Instead of it being a grudge purchase, customers are now seeing new and exciting benefits from their investments in video infrastructure. With multiple stakeholders now easily able to share video tools from the same easy-to-use dashboard, they see huge possibilities opening up. From gathering customer behavior intelligence in retail settings to improving standards of clinical treatment in healthcare, there's much to be excited about with emerging cloud video. 
From future-proofing to system adaptability and extending value beyond the realm of traditional physical security, cloud surveillance solutions offer many unique advantages for organizations. If you'd like to find out more about how Cisco Meraki can help with your physical security requirements, please contact us to arrange a demo.