Initial Setup

A detailed walkthrough and collection of best practices for setting up as a Meraki Managed Service Provider

Using the MSP Portal

A description of next-generation services that are readily available with the Meraki platform
Activating the MSP Portal
Based on the organizational structure selected, you will likely need to create one or more organizations as you onboard customers. It is recommended that a reference organization be created. This master organization will serve as a source of reference any time a new organization needs to be created, using the organization clone capabilities built into dashboard. Should you want to create a new organization (i.e., when onboarding a new customer) — with the same administrators, templates, branding, etc. — a new organization can be cloned from this master organization. This step will drastically reduce configuration overhead as you scale your MSP practice out to more customers.
Creating a Master Organization
Sign into dashboard with the MSP administrator account created in the previous module.
If the Organization dropdown is already present: 
Click the Organization dropdown in the top left corner:
2. Scroll to the top and select MSP Portal.
3. On the MSP Portal, expand the Organization list by selecting the arrow in the left corner of the list.
4. Select the Add Organization button: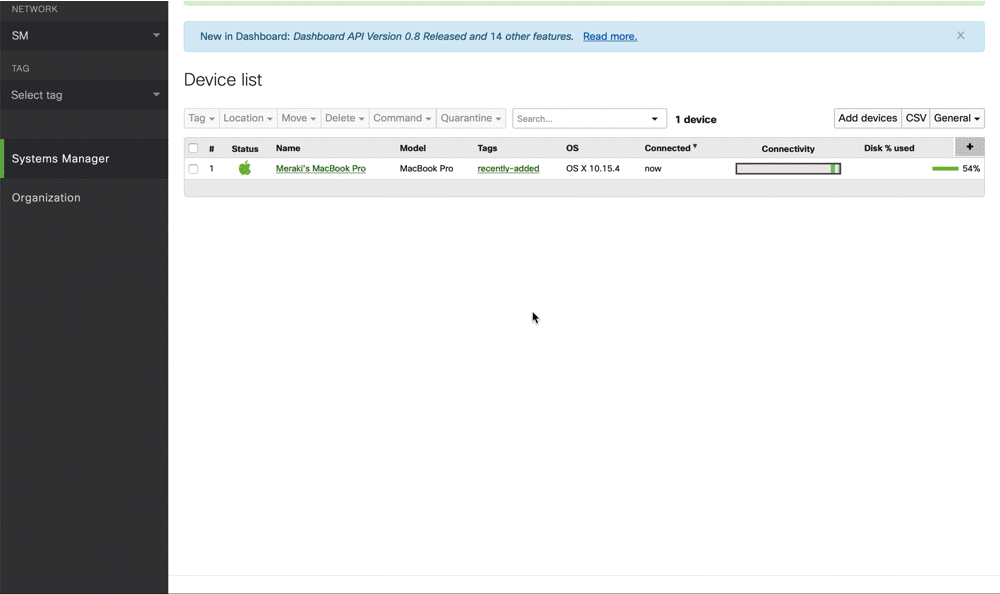 If the Organization dropdown is not present:
Sign-out of Dashboard if already logged in.
Click Create an account.

Enter the same

Email address

and

Password

that was used to create your dashboard account in the previous section (i.e., MSP admin account credentials).

Enter Company as the name for the organization (best used to identify the company/customer).

This can be changed later if needed under Organization > Settings

Address is optional and not required.
Click Create account.
The organization has been created. If a network needs to be created at this time, that can be done from this page.

If a network is not created at this time, the organization will only be available from the MSP portal page, and not from the Organization dropdown
It is recommended to create a network, even if left empty. It can be deleted or renamed at a later time.
If an Organization dropdown is still not presented at this time, the account password may need to be changed in order to sync across organizations. This can be done from your account profile in the upper right corner of Dashboard.
Configuring the Master Organization
Each of the following settings will be copied as part of organization cloning. It is therefore recommended you apply any settings that should span all managed organizations to the master organization.
Details on how to configure these settings are provided in the next section.
Leave a Reply
You must be logged in to post a comment.