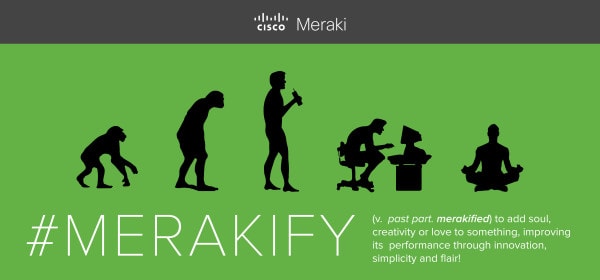 So far in our Merakify series, we have shared an introduction to the Meraki Developers Portal and taken a look at some real life examples of how customers #merakify their own networks.
Now you can merakify how you think about your WiFi by learning how to use Cisco Meraki APs with the CMX location API to collect valuable location-based data, analyze visitor behavior, and drive revenue. Meraki location analytics provide value across the entire business, not just the IT department, so it's a great approach to take if faced with budget objections. This solution is perfect for accounts looking to improve customer engagement strategies, such as loyalty programs and marketing campaigns. Our customer case study with UK-based Ladbrokes demonstrates how Meraki location analytics can be especially effective in retail.
Location analytics can help you:
Reveal physical traffic trends for new and repeat visitors, plus gain insight into dwell time and visitor loyalty.

Compare visitor activity across sites and over time to measure the effects of engagement strategies on customer behaviour.

Analyze visitor traffic to help strategically plan employee hiring and shift scheduling in retail stores.

Data collected by intelligent Meraki APs is automatically reported in the dashboard, and can be exported to third-party applications for further analysis via the

CMX location API

with no additional cost or complexity.
For more information and full API guides, check out the Developers Portal and share your solutions by tweeting using #merakify and tagging @merakipartners.