New wireless features available for your APs
We are excited to ring in the holiday season with a major software release for the Cisco Meraki Wireless product line. Building on top of the industry's most advanced cloud managed wireless solution, this software release introduces tools to make wireless network management easier than ever, and features that help large scale networks. Cisco Meraki takes continuing development on the entire product line seriously, so the best part is that these features will be available on all Cisco Meraki MR APs of any model. Here are just a few of the new features.
Scheduling for group policies
Group policies are a powerful way to create a differentiated class of service for a particular user (or group of users) — e.g., block Facebook and YouTube for students, and prioritize video and VoIP for students. You can now add a time-based element — e.g., block Netflix during school hours, which enables schools and enterprises to create and apply time-based rules.

Appropriate channel planning can make or break an environment, so the Cisco Meraki Cloud takes some of the guess work out of it. Admins can now visualize the RF management by adjusting radio channel and power level right on the floor plan. This feature, coupled with Cisco Meraki Auto RF(radio resource management) helps ensure peak wireless performance site-wide.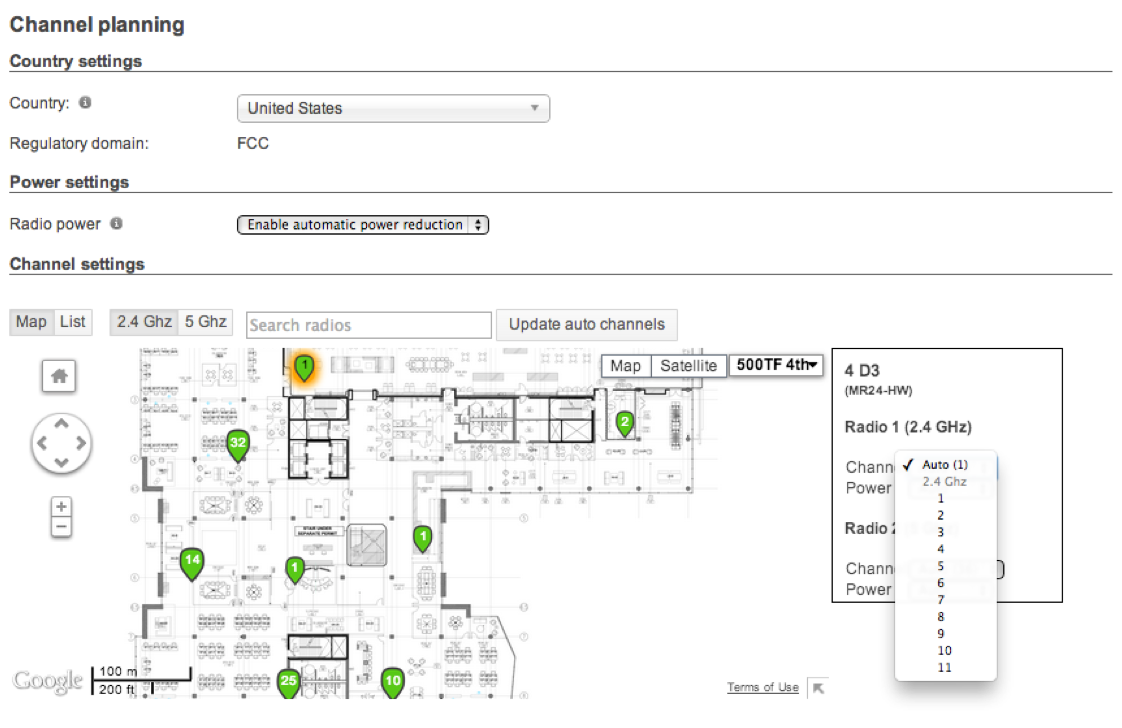 Reporting by tag
For distributed networks, the assignment of a 'network tag' to one or more locations allows administrators to create logical groupings within an organization. This lets admins rapidly filter through hundreds of locations and find a group of sites they are interested in. Now, with reporting by tag, we've taken this functionality further — allowing for a report of the top applications, users, and much more on a per-tag basis.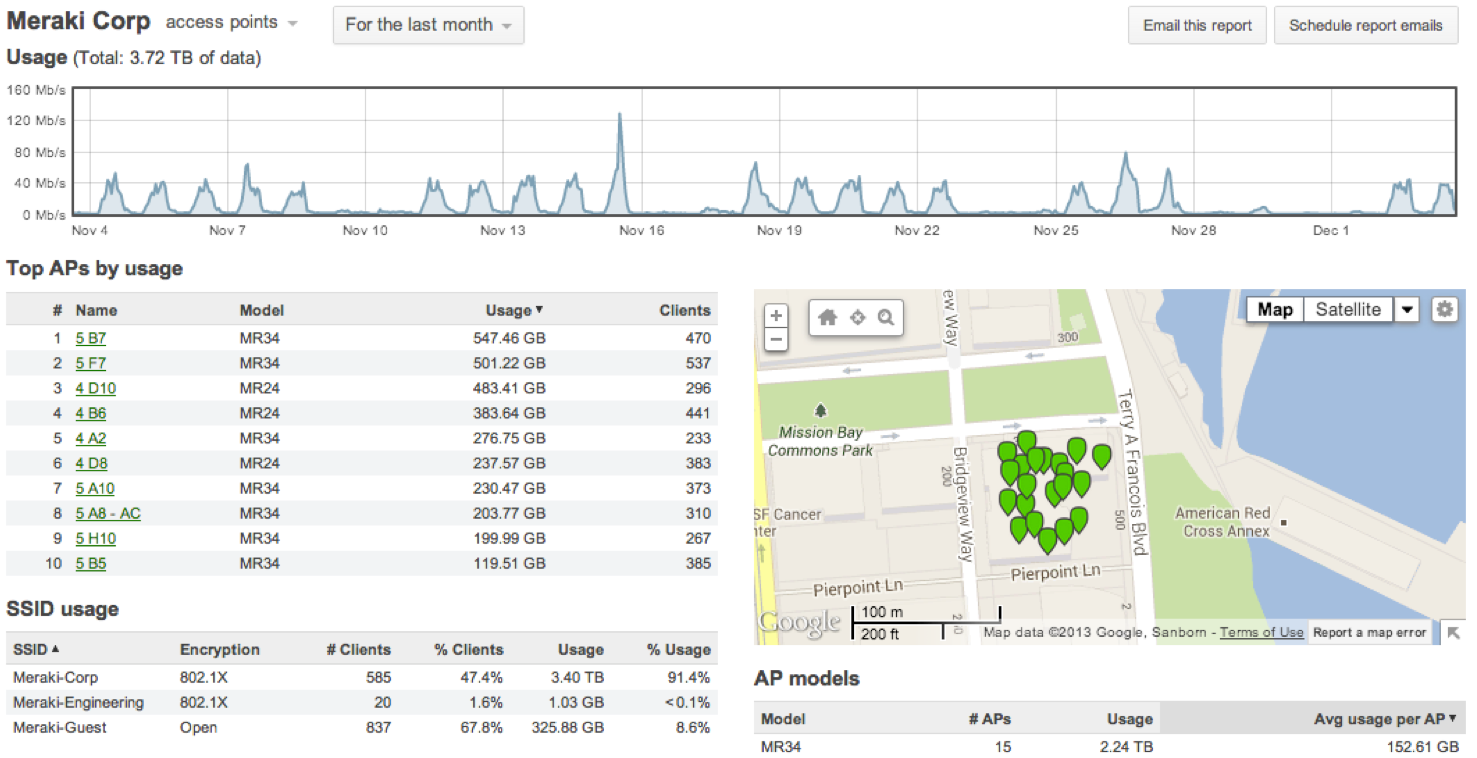 For common use cases along with how to take advantage of these tools in your own network check out the deep dive blog posts starting with RF channel planning, and then reporting by tag and group policy scheduling later this week. All of these features will be automatically rolled out in the dashboard over the next week so take a look.