Cloud-based networking is ideally suited to managing multiple sites under a single dashboard – networks like Remington College's 20 campuses or Epic Management's 20 clinics are perfect example.  Recently, customers suggested a great feature to us that would make multi-site management even easier: Network Cloning.  We're excited to announce that this wish is now a reality, and all Meraki users can try it out today!
Network Cloning is simple; when you create a new network, you now have the option to copy your configuration from an existing network with a single click.  This can save lots of time recreating similar configurations when you have multiple sites with corporate standard network configurations, such as in retail chains or corporate offices with multiple satellite branches.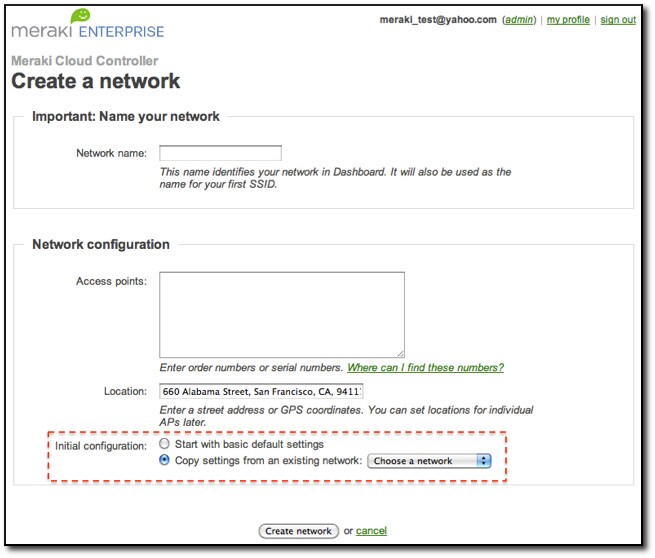 Network Cloning complements other features – cloud-based provisioning, automatic RF optimization, and seamless firmware updates, to name a few – that make deploying branches a breeze.  As always, please let us know what you think about this new feature using the Make a Wish box in Dashboard.  We welcome your feedback!