We are pleased to announce that Techworld has awarded Meraki the 2009 Mobility/Wireless Product of the Year for the MR14 dual-radio 802.11n access point.  I had the opportunity to travel to London to receive our award, meet the judges and award recipients, and be interviewed by Techworld.
Techworld's review of Meraki, which appears below from their website, speaks for itself.  The full list of award winners is available here.
Thanks to Techworld for the recognition!  We are humbled and honored to have been selected out of a field of such distinguished candidates.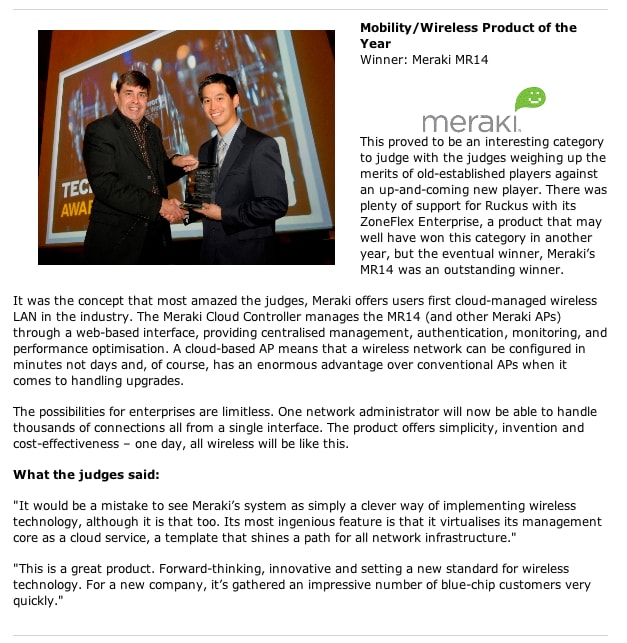 -Posted by Jed Lau