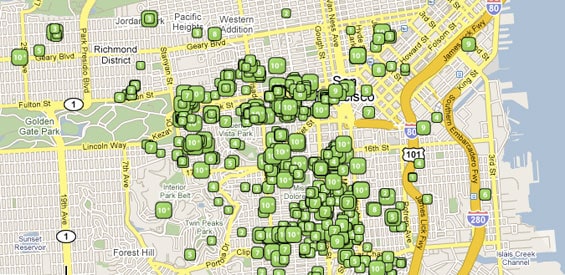 San Francisco Mayor Gavin Newsom helped us announce some great news today about our free city wide wireless network, Free the Net.  At a press conference held in the Tenderloin district of the city, we shared an exciting plan to help the city provide high speed wireless access to the tens of thousands of residents currently living in Affordable Housing complexes across the city.  It's an ideal partnership – Meraki provides dependable high speed wireless Internet access and the City of San Francisco coordinates the efforts of non-profit resources to help establish technology training programs and computer centers in each building. The project will kick off on September 22nd as Meraki helps San Francisco celebrate One Web Day by completing wireless network installations at 12 single and family occupancy buildings throughout the Tenderloins.
Free the Net already has a presence in 80% of the city's major neighborhoods and is well on its way towards covering the city in free wireless access.  The network has seen tremendous growth in the little of a year since we began distributing free Meraki Indoor and Outdoor devices to San Francisco residents, with over 37 terabytes of data downloaded on the network to date.
We're always looking for innovative means of testing the scope of our products and Free the Net has offered us no shortage of opportunities to improve and expand the solutions we offer our customers around the world.  It's an exciting time at Meraki and we look forward to sharing more good news with you in the coming months!
Read the press release
Go to onewebday.org
– Posted by Lois Schonberger